Mining the Gold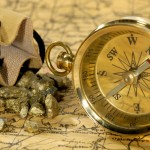 Mining the Gold
The FLIP IT! process can also provide an opportunity for deeper psychological work. Truly, it can be seen as a chance to clear old beliefs or change a habit in your life that will help you feel better in the long run.
Consider:
Learning how to forgive
Reviewing and re-committing to your goals
Renewing or beginning a spiritual or religious practice
Taking care of your body with regular physical activity or a meditation practice
All of these undertakings have been shown to increase our overall sense of well-being. It is up to you to determine which the right strategy is for you and how you commence with it.
Vital Keys to Your Success
As with any goal, you must put dedicated effort and commitment into achieving greater happiness. To continue with the Vital Keys to Your Success click here